What to Expect
Want to give Red Zone Kickboxing a try?
We are happy to have you!
When you come in for one of our kickboxing classes, you'll be greeted by one of our friendly team members who will help you get comfortable with our gym. As a family-owned business, we are committed to making our gym feel like home to each one of our members, encouraging you to get to know us, and we, you. Because we care about more than just helping you break a sweat, we take our time to understand your ultimate goal and how we can best help you achieve your goals through encouragement, guidance, and assistance.
Welcoming individuals of all different fitness levels, each one of our classes will begin with a light stretch and then move into the workout that will be customized to your ability and pace. Whether this is your first class or your 100th, there's always the perfect class for you. Every class will end with a cool down, slowing your heart rate down and relaxing the body once again.
Red Zone Kickboxing is not your typical kickboxing club, meaning you do not have to be intimidated or scared about who you'll be with. Red Zone is not going to teach you how to fight, but rather how to have fun while getting into shape through effective techniques, exercises, and movements that will not only improve your kickboxing skills, but help you begin to lose weight and transform your body.
Check out our class schedule and current web special by filling out your email below. We look forward to seeing you!
---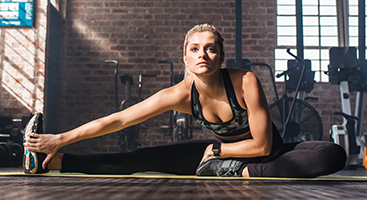 Stretching
We start with a light stretch in order to pre-warm the muscles for further kickboxing exercises and the class workout that follows. This helps you feel better, prevent injury, and enables you for top performance as you have fun learning all the kickboxing moves and techniques!
Kickboxing Exercises
You will work at your own pace and level doing a wide variety of kickboxing based exercises to help you burn fat and calories while building lean muscle to get you feeling and looking your absolute best!! You get to challenge yourself at your level while doing exercises like squats, lunges, burpees, pushups and ab work, just to name a few! The leaner and more fit you are, we make it more interesting by adding more resistance to your training through the use of our training equipment like hand weights and medicine balls.
Bag Work Rounds
Now is the time where you will put on those brand new FREE kickboxing gloves we gave you and punch and kick away on the bags while burning fat and calories like you never have before!! Don't worry if you are new to kickboxing. We will personally teach and guide you through everything making it simple and fun for you to learn!
Partner Drills
Many classes will feature partner drills where you get to partner up with a fellow classmate and work on some exciting practice drills together. Working out with a friend in class is always fun and motivating and helps you max out your workout!!
Cool Down
We end your high energy and fun class with our cool down so you can slow your body down and prepare to go home feeling awesome! After the cool down, you will get to see the amazing results of your hard work as you will be emailed a summary of your class training results! Through our group heart rate and performance monitoring system, you will see how many calories you burned and how effective your training went through all the various workout training zones that you performed within.
Group Heart Rate Monitoring
Our fast-paced kickboxing classes feature a heart rate monitoring system that will keep track of your progress to ensure that your heart rate stays at a safe level during every class. HR monitoring enables us to custom fit and personalizes your class to maximize your results. At the end of class, you will receive an email summary of your kickboxing results. Our system will track the calories you're burning, as well as tracking the different performance zones that you are training in while you're having fun kickboxing in The Red Zone!